Solutions
Democratizing augmented intelligence so that every company can access end-to-end data science.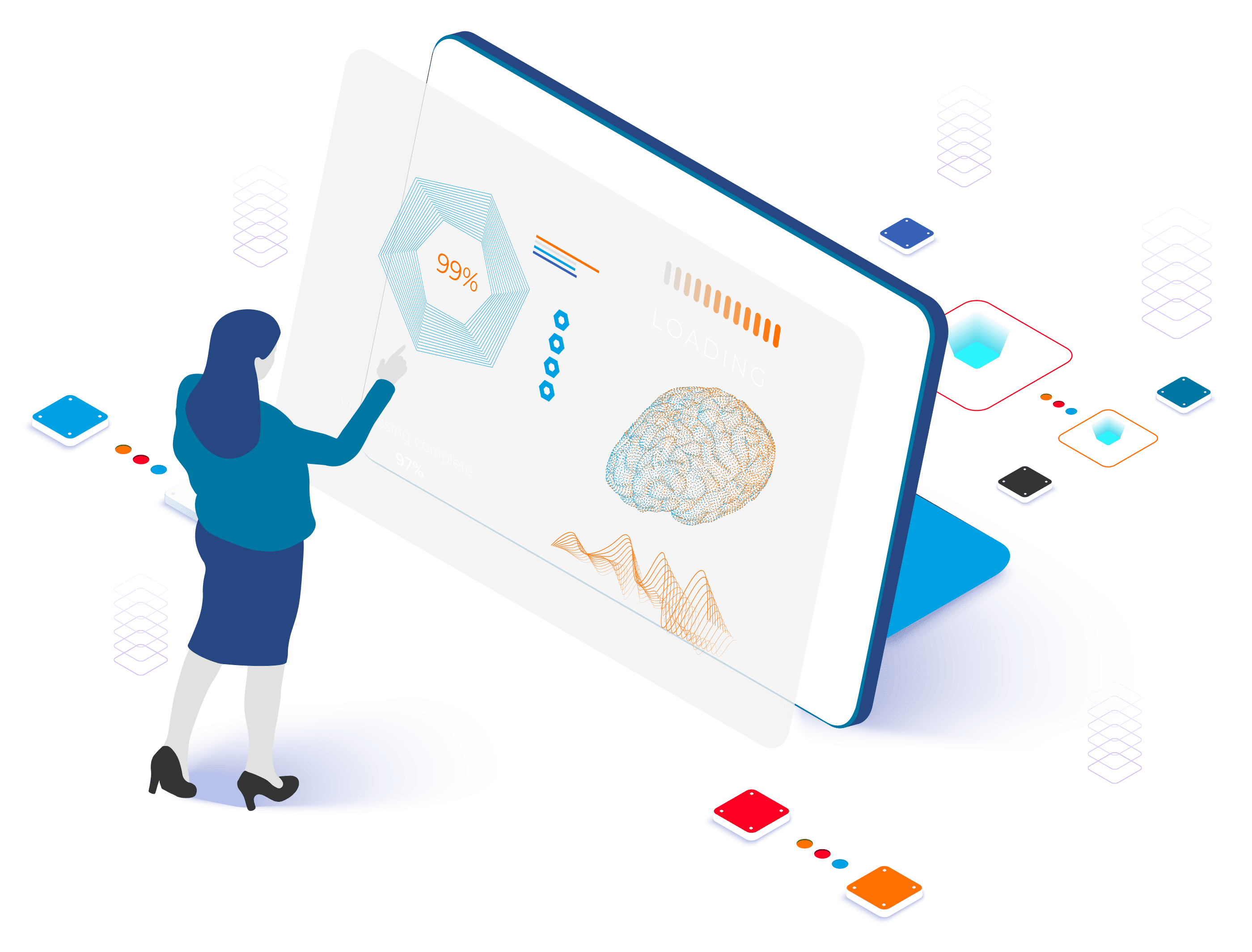 Solving unmet business needs with data
There are sets of common tasks that underlie a business problem. Each data-driven business decision-making problem is unique comprising a combination of goals, desires, and constraints.  Recognizing familiar problems and solutions avoids wasting time, enabling greater attention on parts requiring expert involvement where human creativity and intelligence are paramount.
The nature of real-time insights draws the intersection of roles and function ever closer blurring and redefining responsibilities and accountabilities. Adopting a data science approach helps unlock the power of AI for all business users.
For this reason, we categorize data insights across value chain activities including; Risk, Services – incorporating operations, logistics, and procurement – Sales, Marketing, and Talent.
Sales & client Insights: Discovery of Opportunities
Opportunity Sourcing; Gain an intimate understanding of markets and customers in real-time. Impact: Drive revenue, shorter sales cycles, longer retention.
Risk Insights: Detect threats earlier
Early Detection; Implement compliance, credit, risk audits & monitor. Impact: Less effort, improve controls and gain peace of mind.
Marketing Insights: See trends clearer
Trend Discovery; Gain insights on trends, markets, competitors, and products. Impact: Less research time and improved lead generation.
Service Insights: Operating Efficiency
Operating Excellence; Gain insights from operations, logistics, and service activities. Impact: Boost productivity, reduce operating expenses, and cut service resolution MTTR.
Talent Insights: Predict pre-hire, optimize post
Workforce Productivity; Develop workforce awareness, gain employee, teams, leadership insights, and fit to strategy. Impact: Improve productivity and lifecycle metrics from hire to retire.
Data Insights: Discovery across siloed systems
Insights Discovery; Gain insights detection. Empower the workforce with a consolidated view of all data and contextual insights. Impact: Quantify and multiply your return on data.